Tailwind
Tailwind is one of my favorite affiliate partners. Here's why.
Tailwind is a unique tool that is valued by all serious bloggers You, too, can join their wealth and success by learning about this popular app and receive a guaranteed increase in visitors to your site.
This post contains affiliate links which simply means that if you make a purchase after clicking one of my links, I may receive a small commission as a thank you, at no extra cost to you!
When my Pinterest account was still small, it was easy to pin manually to my boards, and other peoples' group boards. However, once my account starting growing organically, I found it increasingly difficult to keep track of my pins and where I had pinned them.
My account is currently at over 700k unique monthly viewers and growing daily. There's no way I can pin manually anymore and still know where all my pins are!
At first, I was sceptical about signing up to ANOTHER app that promised increased traffic to my site. I, however, finally gave in and decided to sign up to the free trial. (If you would like to grab a $15 credit to use towards the annual membership then sign up here).
To begin with, I had to get used to using Tailwind and ended up using a combination of manual pinning and Tailwind scheduling. To be honest, I still use this combination today, but rely more and more on Tailwind to generate unparalleled new visitors to my site.
YES!
Tailwind is a sensational marketing tool and is uniquely designed just for Pinterest.
Features:
Smart Scheduling
Content Discovery
Tribes
Analytics & Monitoring
Education
Hashtag Suggestions
Smart
This app is so smart. It analyses your pins and shows you how people interact with them. It also gives you an indication of your better performing pins and your best performing boards. Over 150,000 bloggers and agencies rely on Tailwind to supercharge their marketing techniques.
Tailwind takes care of your content and allows you to be more productive. You also can't spam anyone or underpin sufficient content.
How to use Tailwind for Pinterest
(You can get more information on Tailwind for Instagram here.)
Schedule Pins at the best times, discover relevant content, grow your reach, and measure results — all with one simple tool.
Try Tailwind free. No credit card required.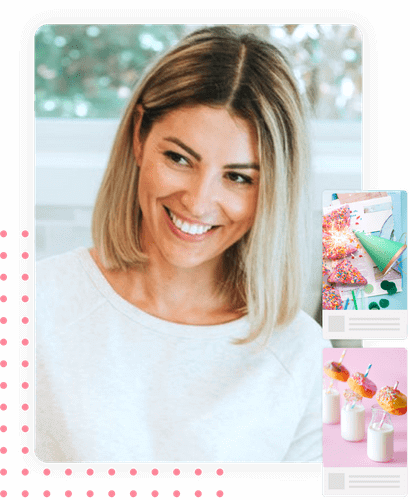 500,000+ bloggers, ecommerce sellers & agencies trust Tailwind to streamline their Pinterest Marketing.
How to Attract Traffic from Pinterest with Tailwind
Sit back and watch as you build a whole new source of traffic. For many Tailwind members, Pinterest traffic rivals or even exceeds organic search!
Pin Your Best Visual Content in Batches
Create and quickly schedule an entire week (or more) of fresh Pins that link to your best blog posts or product listings in a snap.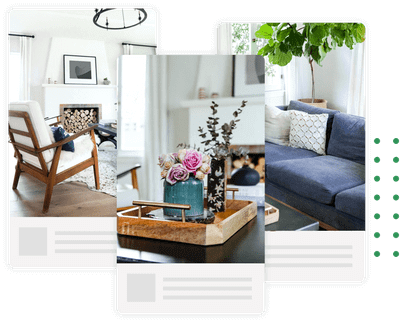 Get Discovered by the Right People
Easily spread your Pins out across relevant boards at the most engaging times so Pinterest's 330+ million users can discover your best content and click-through to your site.
Watch Your Traffic from Pinterest Skyrocket
Amplify each Pin's reach even further by teaming-up with similar creators in Tailwind Tribes. Safely reshare seasonal and evergreen content year-round with SmartLoop.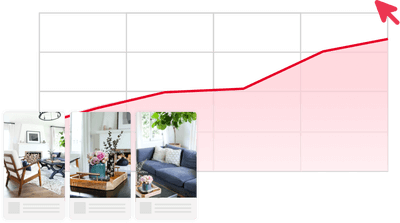 As soon as I started using Tailwind, our site traffic skyrocketed. I truly believe Tailwind is THE tool that helped us grow a site from nothing to a full-time income in under a year.

Tailwind jump-started my new Etsy shop, Gypsea Art Designs! I get so much traffic I have to keep adding more inventory every day.
SCHEDULING
Optimize Each Pin for More Traffic with Delightfully Smart Pinterest Tools
SmartSchedule
Create a personalized schedule with the most engaging times for YOUR audience.
Browser Extension
Easily create new Pins from anywhere on the web and schedule them to the most relevant Boards in seconds.
Pinterest Board Lists & Intervals
Effortlessly send new Pins to all your most relevant boards in a single click with custom Board lists. Then, spread them out for maximum engagement with preset intervals.
TAILWIND TRIBES
Team-Up with Pinterest Content Creators in Your Niche to Grow Faster
Grow Your Reach from Pinterest
Find and join Tribes in 4,000+ niches to reach new audiences.
Endless Supply of Relevant Content
Quickly find fresh, quality content from consistent Pinners.
Discover New Pinterest Influencers & Partners
Kick-off your next content collaboration with a friendly, spam-free community.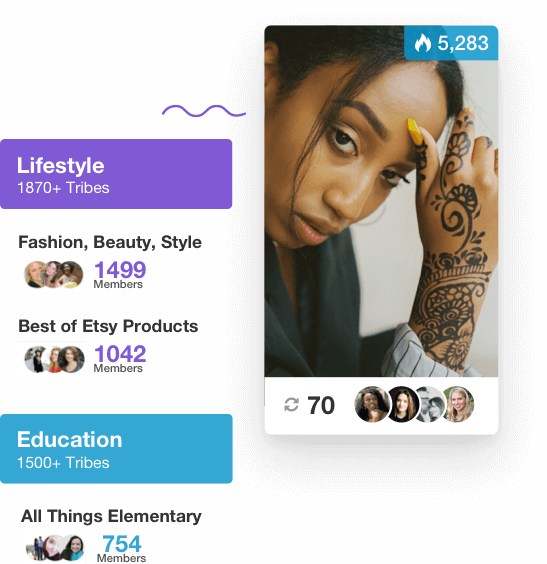 SMARTLOOP
Drive More Traffic from Pinterest by Resharing Your Best Content
Reshare Seasonal Content
Circulate your most relevant Pins at the best times of year with seasonal loops.
Maximize Your Evergreen Content
Put all those idle Pins back to work. We'll even import your best-performing Pins for you.
Easily Maintain Optimal Performance
At-a-glance Performance Indicators show you when it's time to refresh your images for better results.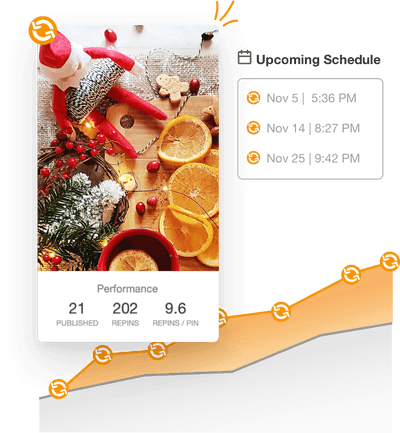 ANALYTICS
See What's Working Across Every Pin & Board
Top Pins Report
Pinning other people's content? See which of their Pins are driving traffic for a ready source of inspiration!
Pin Inspector
Instantly spot your most-clicked and saved Pins so you always know what to improve (even if you're not a "numbers" person).
Tailwind Review – Last Thoughts
It seems like a lot when you first start using Tailwind, but it will become easier as you get used to.
The beauty of Tailwind is that it will work for you all day long, even when you are asleep. It is better than having a virtual assistant because you don't have to teach anyone.
If you only pin manually your life after Tailwind will change drastically. You will have more time to focus on other aspects of your blog and your life.
In my opinion, is worth every penny but if you are still sitting on the fence go for the free trial (100 scheduled pins) like I did. I'm pretty sure you are going to be more than surprised by the results.
If you are ready to start paying for Tailwind's features *** Use this link to get $15 credit towards your membership***
BECOME AN AFFILIATE PARTNER OF TAILWIND HERE:
Tailwind is part of Shareasale, which is an affiliate network. Use this link to join Shareasale and then apply to become an affiliate of Tailwind by searching Merchants.